Unmanned Convenience Shop Opens in Sweden
An unstaffed convenience store is making quite a splash in industry news. In the 480 square foot store, there is no cashier. Payment is collected monthly via an invoice.
It all started with a late night scramble to buy baby food. Now, the town of Viken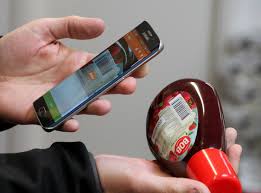 , Sweden has its own unmanned 24 hour shop that allows customers to unlock the door and scan their purchases using their cell phones. Owner Robert Ilijason receives deliveries and stocks the shelves at the shop, and the customers do everything else. There are cameras installed to discourage shoplifting, but he has not had an issue since the shop opened.
What Ilijason might not have realized was that he put a concept into play that has been around in the U.S. for over a decade.
Giant Vending Machines
In 2010, Cal State Fullerton installed a Shop24 on its campus. It dispenses a variety of products like snacks, cleaning supplies, medicine, and drinks. The State University of New York (SUNY) also added Shop24 to its campus the same year.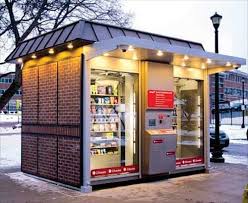 Wave Before You Take
ShelfX was in the news in 2014 introducing its version of unattended convenience stores. Shoppers use their prepaid Xcard or credit card as "wave before you take" technology. The card also serves as the entry to the convenience store, and immediately deducts the cost of products taken from a shelf or cooler.
Generational Adoption
Of course, college students have no problem with unmanned convenience stores since they were raised with smart phone technology. In 2012, Matthew Reckner, Vice President of Operations for Shop24 Global LLC said, "The market is ready for it." However, getting the older generation on board might be a little more tricky.
Tuve Nilsson, 75, is a customer of the unmanned convenience store in Sweden, and welcomes the idea of a small store in their village. It reminds him of when he moved to the village in the 70's and there were quite a few smaller shops there. He thinks it can be incredibly convenient for elderly people living alone, but echoed the owner's concern about an older generation using the smart phone technology to get in and to make purchases.
What's Next?
College students needing late-night snacks and dads needing food for their screaming babies have paved the way for a new generation of convenience. What's next for the industry? We'd love to hear your feedback.